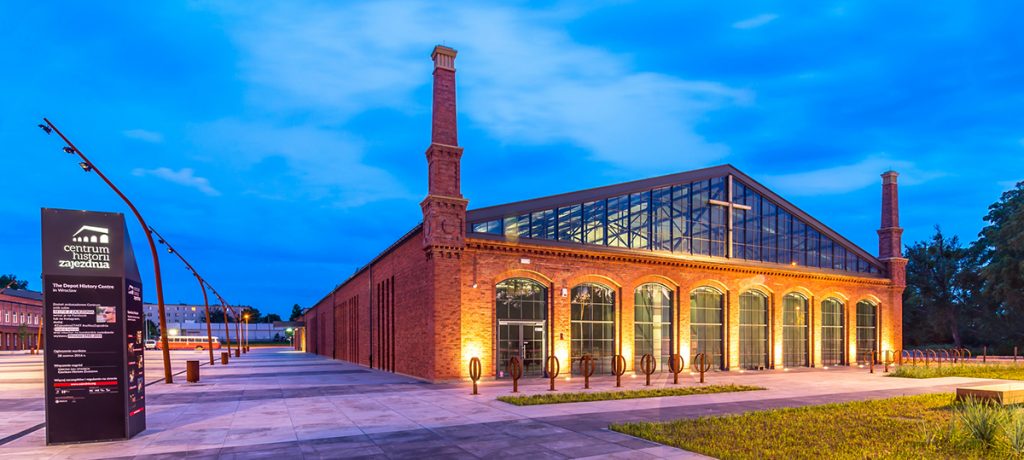 Depot History Centre in Wrocław, photo Marcin Jędrzejczak, "Remembrance and Future" Centre
· Wrocław – Centre for Information on Reconciliation ·
The idea related to the letter from the Polish bishops to the German bishops was born in Wrocław. Bolesław Kominek, the author of this timeless European text, became the bishop of Wrocław in 1956. This Silesian, born at the meeting point of different cultures, understood perfectly and was able to understand the emotions of the Polish nation and the German nation. The message was written in Rome, but it is Wrocław in spirit. It was to Wrocław that the first German representatives of movements such as the Action Reconciliation Service for Peace or German sections of the Pax Christi organization came.
Bishop Bolesław Kominek welcomed them at his residence and showed his guests around Wrocław. This is how the foundations of Polish–German Reconciliation were laid. Concepts related to international reconciliation were taking shape within the circles of the intelligentsia connected with the Catholic Church. Bishop Kominek also perfectly understood the geopolitical importance of Polish–German reconciliation.
Today Wrocław is the Centre for Information on Polish–German Reconciliation.
In the Depot History Centre, a part of the permanent exhibition is devoted to this subject. Numerous projects have been organized devoted to the issue of Polish–German reconciliation. Every year, leaders from all over Europe come to Wrocław in association with the Kominek Forum to discuss how Polish–German reconciliation can be an inspiration for resolving contemporary conflicts.
The Depot History Centre provides education on a European level on the topic of reconciliation. The Centre also hosts a range of educational projects in the field of international reconciliation.
In Wrocław there is a monument to Bolesław Kominek with the inscription "We grant forgiveness and we ask for forgiveness".
For years, the authorities of the city of Wrocław have been striving for international dialogue to be one of Wrocław's most important messages for contemporary Europe.
It is here that a large archive related to the genesis and history of the Letter of the Polish Bishops to the German Bishops has been collected.
In 2015, the celebration of the 50th anniversary of this event took place in Wrocław and Berlin. The celebrations were held with the participation of the state authorities of both countries.